The Inside Technology Journal publishes papers on the technology, architecture and systems, algorithms, languages and programs, performance measures and methods, and applications of all aspects of information technology, computer science, and related technology. Tutorial and survey papers are intended for workers and students in the fields associated with and employing advanced technology. The journal also publishes letters to the editor, especially in areas relating to policy, succinct statements of paradoxes, intuitively puzzling results, partial results and real needs.
Published theoretical and practical papers are advanced, in-depth treatments describing new developments and new ideas. Each includes an introduction summarising prior, directly pertinent work that is useful for the reader to understand, in order to appreciate the advances being described.
The Inside Technology Journal is published  Bi monthly (start in April, 2016 for the first publications).
The journal uses double blind review process through open journal system.
In every publication, the journal dedicated at least 25% slots of publication for early-mid career scientist that publish their works for pursuing their PhD or master works, still the journal will assist with the publication quality
Tracks
Data and Knowledge Level Modelling

Information Management Practices

Knowledge Based Management Systems

Knowledge Discovery in Data

Data Mining

Semantic Web Technology

Web Analytic

Ontology

Data Analytic

Data Visualisation

Scientific Data

Database Technology

Spatial and Temporal Database

Distributed Database

Open Data

Big Data and application

Data and Information Security

Process Mining

Data and Knowledge Level Modelling

Information Management Practices

Knowledge Based Management Systems

Knowledge Discovery in Data

Data Mining

Semantic Web Technology

Web Analytic

Ontology

Data Analytic

Data Visualization

Database Technology

Spatial and Temporal Database

Distributed Database

Open Data

Data and Information Security

Process Mining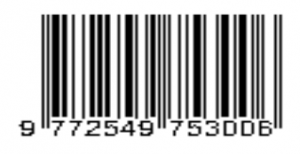 Archives